THE ESTEPHANIAN FAMILY

Estephanian Originals was founded by Steve Estephanian who passed away on April 3, 2009. He will be missed by friends and family but his innovations will live on forever. Credited with several patents, Steve blended engineering and design to create a prolific basket of products and processes during his dynamic career. MR"E"BIO

After earning a BS in Business Administration from USC in 1982, Mark began his full time career with Estephanian Originals. He learned the business from the ground floor, working in every department from design and fabrication to shipping and customer service. Today he is acting Chief Operations Officer, directing day to day activities of the Company.

Mark shares his fatherís creativity and flair for innovation in product development. He is also the primary contact with customers and goes beyond the call to ensure customer satisfaction. Believing that planning is the key to maximizing customer value, Mark devotes much of his day to working one on one with customers. He focuses on every detail, from volume allotments to set up, and from timetables to delivery.

Mark is attuned to the rapid changes in the industry. Following in his fatherís footsteps, he places a high value on creativity and makes sure that Estephanian Originals maintains its leadership position.

Estephanian Originals is staffed to handle each assignment with creativity and care. Clients benefit from the talents of our in-house textile artists, designers, master sample makers, airbrush artists and lab technicians. Just as valuable to the Companyís success is our dedicated and loyal office and production staff.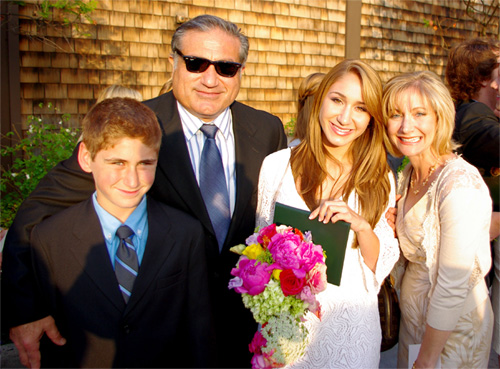 Mark,Laura,Mariana and David Estephanian